"It's not just about winning or losing, but to learn about teamwork, learn about sportsmanship, learn about discipline. The value of working together for a common goal. Have the emphasis on fundamentals, not just games."-Erik Spoelstra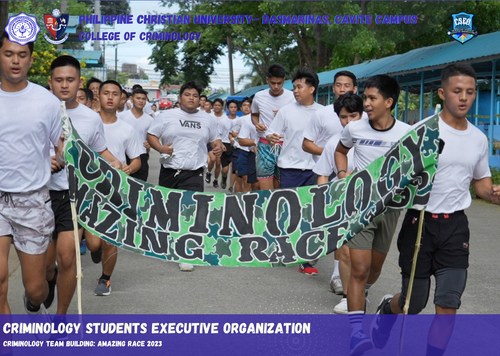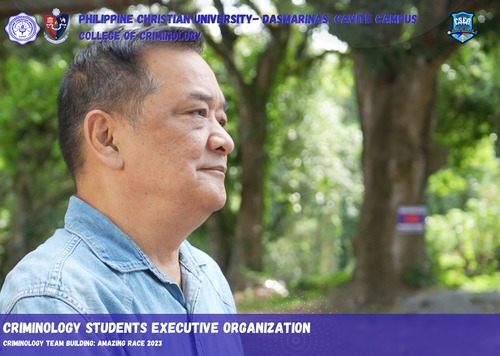 Eyes here, Commandos!

On May 3, 2023 the College of Criminology with the help of faculty members and staff; and Criminology Students Executive Organization (CSEO) facilitated the first ever Criminology Students' Team Building with a theme "Amazing Race 2023".
The objective is to strengthen the camaraderie and unity of the students. A total of ten obstacles was set to challenge their speed, strength and agility.
Again, congratulations to the following overall winners of the game:
Champion- TEAM CHARLIE
2nd place - TEAM JULIET
3rd place-TEAM GOLF
4rd place- TEAM HOTEL
5th place -TEAM ALPHA
Special awardees:
Chariz Bruño- LEADERSHIP AWARD
Ariel Joshua Pontepedra - BUWIS BUHAY AWARD
Cherri Danlee Chavez, Lorenz Molito and Lara Jean Francisco - SPORTSMANSHIP AWARD
Special Award: Tug of War - TEAM CHARLIE
Special Award: Tire Pull - TEAM HOTEL
Special Award: Low Ropes - TEAM DELTA
BEST TEAM: TEAM JULIET
RESILIENCE AWARD: TEAM GOLF
BEST CHANT: TEAM ALPHA
Thank you for your active participation. Keep being snappy. We are looking forward for more events you will be joining!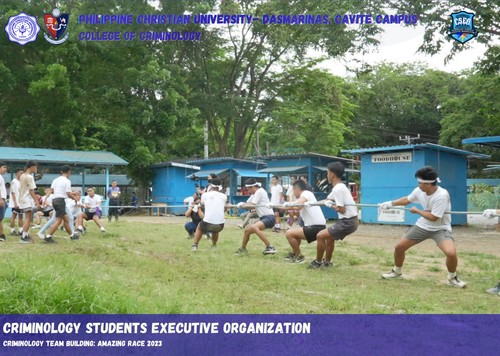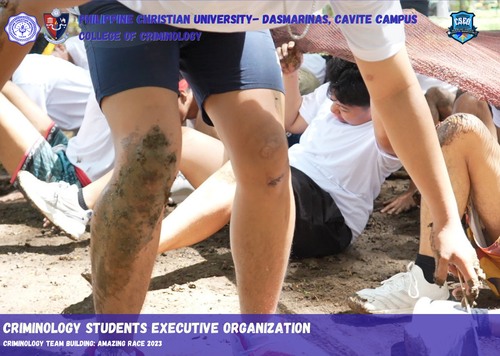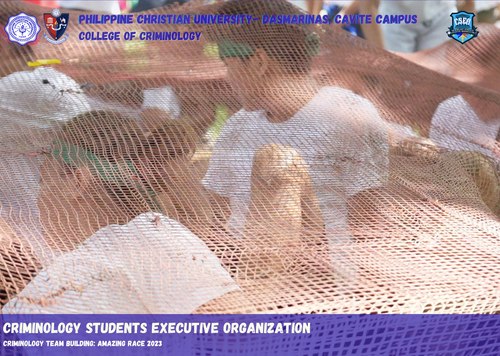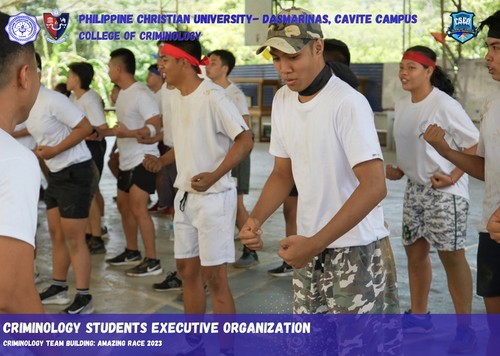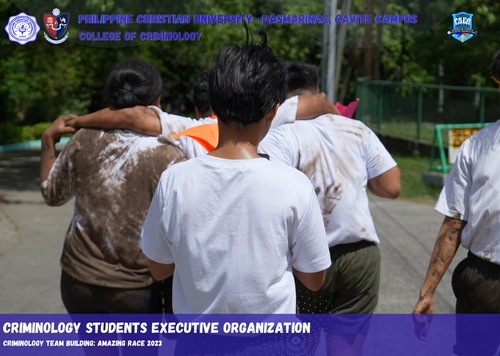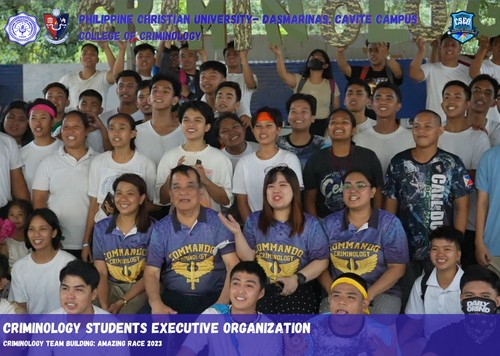 菲律宾克里斯汀大学 犯罪学学院